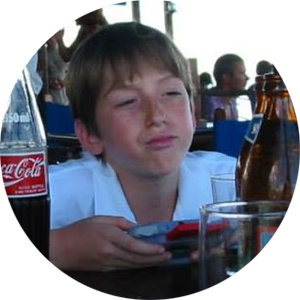 Hello, I'm Mateo Costa.
A CG Artist specialized in the development of

 characters

and props for the video games industry.
I'm a
3D Artist at Drakhar Studio
, in Santa Cruz de Tenerife, where I work directly with the Art Director, the Game Designer and Animation department bringing ideas to life in a playable game-ready environment.
I like to share knowledge and solve problems.
I also make games for fun at HypetrainGames and I have my own workshop where I teach stuff and give tips to other 3D artists in collaboration with Factoría de Innovación, here in Santa Cruz de Tenerife.
My free time is dedicated to learn and improve my skills, spend time with family/friends, play video games, watch films and travel around taking photos which you can see at RNDM Musings.
I'm always open to collaborations and new opportunities, don't hesitate to contact me.
3D Modeling, Digital Sculpting, Animation Ready Topology, Texturing, UVs
Maya, Zbrush, Substance Painter, Photoshop, Unreal Engine, Unity, Marmoset Toolbag

Video Game
 

    Los Rodríguez y el Más Allá

Platform
             IOS, Android

Year
                    2019

Role
                    Environment / Prop Artist

Company
           Drakhar Studio
3D Artist at Drakhar Studio
Santa Cruz de Tenerife, Spain
October 2018 - Present
Working on an unnanounced project.
Previously released "Los Rodríguez y el Más Allá".
3D Intern at Institut Cartogràfic de Catalunya
Barcelona, Spain
April 2017 - October 2017
I was in charge of developing a workflow for the detection and correction of artifacts in 3D photogrammetry scanned cities.
After applying the mentioned workflow in some projects, I made tutorials of the process for the future incomers.
Post-Production at Strange Minds
Barcelona, Spain
June 2012 - May 2015
While studying at a film school a partner and myself founded an audiovisual studio. We made media content for companies, universities, and individuals.
I was in charge of post-production and worked as video and sound designer/editor, photographer and camera operator.
Animation, Digital Art, and Video games
2016-2017
The Polytechnic University of Catalonia

Master's degree

Graduated with high honors
Video Editing and Sound Postproduction

2011-2014
Bande a Part Film school

Bachelor's Degree